RoR Championships 2017
From Tuesday 22nd of August to Sunday 27th August
Welcome to The RoR National Championships 2017 at Aintree International Equestrian Centre
Date: Tuesday, 22 August, 2017 to Sunday, 27 August, 2017
Start time: 07:00
Closing date: Tuesday, 01 August, 2017, 23:55
Short event summary
| | | | |
| --- | --- | --- | --- |
|  Day |  Date |  Category | |
|  1 | 22 August | DRESSAGE | Intro and Preliminary Classes |
|  2 | 23 August | DRESSAGE | Preliminary and Novice Classes |
|  3 | 24 August | DRESSAGE | Novice to Freestlyle Music |
|  4 | 25 August | SHOWJUMPING | |
|  5 | 26 August | SHOWING | |
|  6 | 27 August | CHAMPIONSHIP FINALS | |
Jun
7
Fri
Total Horsemanship presents BUCK BRANNAMAN

@ Aintree International Equestrian Centre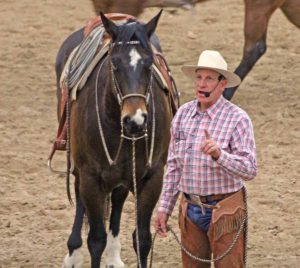 Aintree International Equestrian is once again thrilled to announce that
BUCK BRANNAMAN
will be returning for 3 days of training and demonstration of his unique horsemanship skills.
For further information regarding tickets and booking on to the clinics please contact Total Horsemanship directly via email at:
sales@totalhorsemanship.co.uk or follow the link:
This is one not to be missed! Book early to avoid disappointment.
ABOUT BUCK……………………..
For over 30 years, Buck Brannaman has been working with horses and their owners and today is one of the world's leading practitioners of handling horses based on classical concepts from the California vaquero tradition; working with the horse's nature, using an understanding of how horses think and communicate to train the horse to accept humans and work confidently and responsively with them. One of his stated goals is to make the animal feel safe and secure around humans so that the horse and rider can achieve a true union. Buck travels most of the year doing horsemanship clinics in the United States, Europe and Australia & New Zealand. When not on the road, he lives with his wife Mary and their horses in Sheridan, Wyoming.