When:
11th September 2022 – 14th September 2022
all-day
2022-09-11T00:00:00+01:00
2022-09-15T00:00:00+01:00
Where:
Aintree International Equestrian Centre
1 Ormskirk Rd
Liverpool L9 5AS
UK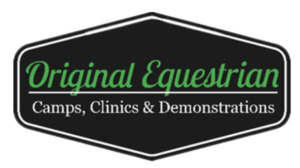 Original Equestrian presents: Autumn Signature Dressage Camp

Test riding, demo and private lessons plus compete in a full day of Affiliated British Dressage Competition – catering to all levels from Prelim to PSG.
Date
Sunday 11th – Wednesday 14th September
Cost
£340                 
Status
Entries opening soon
Website
www.originalequestrian.com
Entries
Facebook page
Vaccination policy

As per our terms and conditions, all horses STABLING at Aintree EC must have had a booster vaccination against Equine Influenza in the PRECEDING 6 MONTHS, and be 6 days clear of having had any vaccination.

The last vaccination must have been between the 5th March 2022 and the 5th September 2022.

ALL PASSPORTS WILL BE CHECKED ON ARRIVAL. Horses will not be permitted to stable at Aintree if they do not have the correct vaccinations

Provisional Event Timetable

Sunday September 11th

 

Arrive after lunch.

Ride a test in front of a BD judge to get a feedback sheet for ideas on what to work on in your lessons.

Monday 12th and Tuesday 13th

A private 45 minute lesson with either Grand Prix Rider Mat Burnett or Charlotte Smithwhite, you keep the same trainer for the whole of camp. Using the feedback sheet from your test riding and perhaps another ride through your test, you will work on how best to improve your score and your horse's general way of going.

You will be allowed 10 mins to warm up before and cool down after your lesson so you don't waste any precious lesson time.

If you wish to ride again during the day, this will be possible – please book with Katie.

Additional unmounted workshops available on both days at an extra cost – TBC (previous examples: Pilates, riding confidence, massage)

On one day an evening demo will take place, demonstrating good and not-so-good test riding, common mistakes made and how to improve.

The demo evening is with BD List One Judge Richard Baldwin. Tickets will be available to the public for this demonstration.

Wednesday 14th

A full affiliated British Dressage Competition with classes from Prelim to PSG – a fantastic opportunity whilst you are stabled at the venue.

Your trainer from the past two days will be on hand to help with your warm up.

Clean up, pack up and go home happy.

What is included?

Test practice session with a BD judge.

Two 45 minute private lessons with one of our Grand Prix Riders Mat Burnett or Charlotte Smithwhite.

Stabling for your horse for three nights on site – including two bales of shavings.

Your trainer's help with warm-up on competition day.

An evening demo on good and not-so-good test riding.

Parking for your horsebox or car and trailer – camping in these is allowed.

Use of the onsite showering and toilet facilities. The opportunity to watch other lessons during camp.

Available for an additional charge

Unmounted workshops, classes and talks – subjects to be confirmed. Additional shavings and haylage.

Hook-up for your horsebox.

Bedrooms may be available onsite – ask for more details, if not, there is a hotel at the main entrance.