When:
28th July 2022 – 31st July 2022
all-day
2022-07-28T00:00:00+01:00
2022-08-01T00:00:00+01:00
Where:
Aintree International Equestrian Centre
1 Ormskirk Rd
Liverpool L9 5AS
UK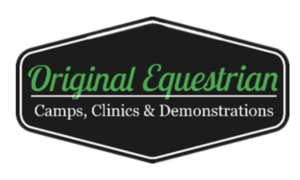 Cooke Coachbuilders Carnival of Dressage – Dressage Clinic and Unaffiliated Dressage Championship Show
Date
Thursday 28th July – Sunday 31st July 2022
Cost
Status
Entries opening soon
Website
 www.originalequestrian.com 
Entries
Facebook page
Vaccination policy

As per our terms and conditions, all horses STABLING at Aintree EC must have had a booster vaccination against Equine Influenza in the PRECEDING 6 MONTHS, and be 6 days clear of having had any vaccination.

The last vaccination must have been between the 21st January 2022 and the 21st July 2022.

ALL PASSPORTS WILL BE CHECKED ON ARRIVAL. Horses will not be permitted to stable at Aintree if they do not have the correct vaccinations

Provisional Event Timetable

Full details available soon, get in contact with www.originalequestrian.com to go on the mailing list.

Brought to you by Original Equestrian and sponsored by Cooke Coachbuilders – we are proud to present the CARNIVAL OF DRESSAGE!

A fabulous, fun Dressage Event, combining a two-day, stay away Unaffiliated Dressage Championships with a pre-competition training camp, activities, trade stands and an evening demo. All at the stunning facilities of Aintree International EC, Liverpool.

To get the full effect come and join us for camp on 28-29th July – training with Grand Prix Riders Mat Burnett and Charlotte Smithwhite, all geared up to help you improve your test riding. It's the perfect way to get your horse used to the arenas and concentrate on scoring those extra all-important marks, whilst having fun with friends, or making new friends.

Then it's the Unaffiliated Championships 30th-31st July, ride a test each day and your combined scores will decide the placings.  We have classes from Intro-Medium and sections for Junior and Senior riders.

Also for the CARNIVAL we are in the process of arranging trade stands, demos and activities to keep you entertained. We do take our dressage seriously, but we want to have serious fun whilst doing it! Why not join us for the return of this amazing event, making dressage fun again!